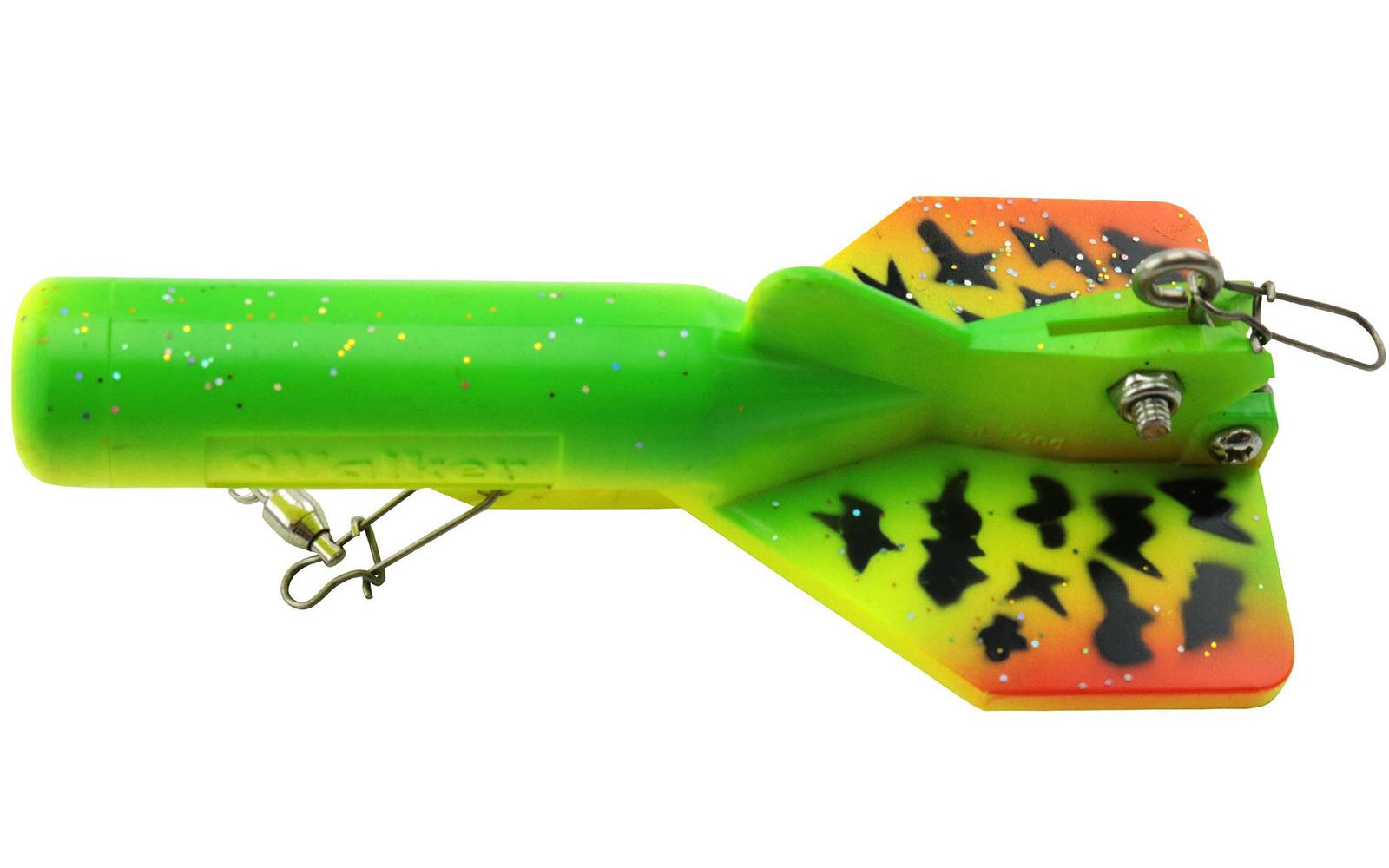 Rundown Divers make diver fishing easy, fun and effective! The versatility of the Rundown is only surpassed by how easy it is to use, and how well it helps you put lures in front of fish.
Fight the fish, not the diver – Unlike similarly shaped trolling divers, Rundown Divers have a release arm that pops openwhen a fish hits, so you'll enjoy fighting the fish, not the diver, back to the boat. Reeling one in without a fish is much easier too; just jerk the rod to pop the release arm.
Rundown floats so it won't sink or snag – Unlike weights and divers that sink, the Dreamweaver Rundown floats until you start trolling. This keeps your lure from getting fouled on bottom when setting lines or trolling slow, making them highly versatile on lakes and rivers. The Rundown works great with planer boards—you can simply float the diver and lure over inside lines.
Built-in fish-attracting rattle and wiggle – as you troll, Rundown rattles, wiggles, and flashes like a crankbait. This attracts fish to the bite zone where they will find your lure.
Rundowns are particularly effective in dirty, rough, and moving water!
Four sizes – cover just about any trolling situation and let you target depths from 10 to 60 feet.
Seven color patterns – choose metallic finishes as an attractor in front spoons, stickbaits, or spinner rigs. Or choose a black or clear Rundown for a more stealthy presentation.
Rundown Diver Size 20 — Target depth 10 to 25 feet

Rundown Diver Size 30 — Target depth 25 to 35 feet
Rundown Diver Size 40 — Target depth 30 to 40 feet
Rundown Diver Size 50 — Target depth 40 to 65 feet