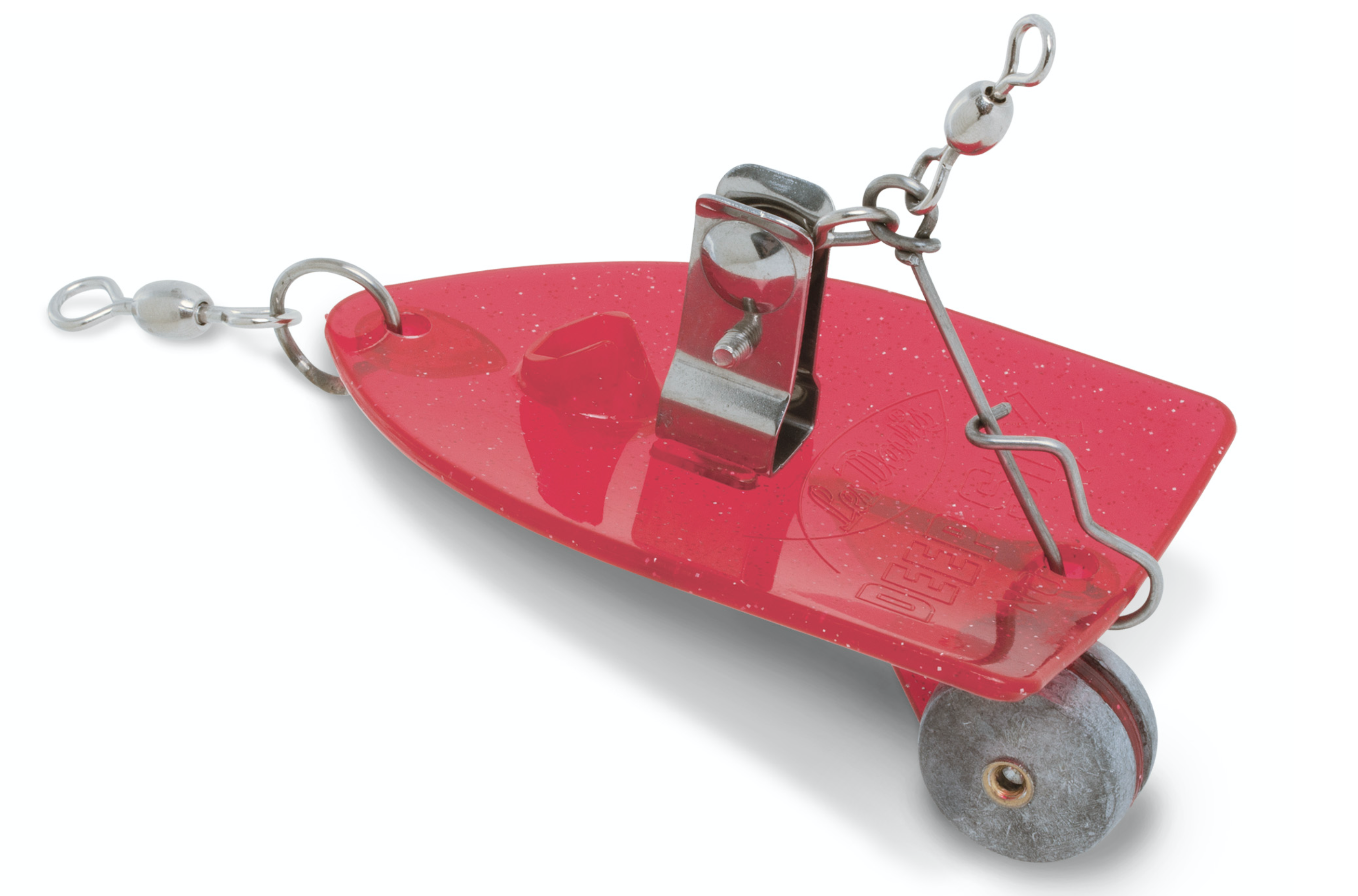 Diving with a steep angle of descent to reach fish quickly and with complete control, Deep Six and Double Deep Six divers are beloved by West Coast salmon anglers. The key to the diver's success is an adjustable, positive trip mechanism that can be set to handle the strongest currents and fastest troll speeds, while still tripping on the strike or manually tripped by the angler for easy retrieves. Double Deep Six models feature double the keel weight than standard models, providing the fastest and deepest dives short of a downrigger.


-  Dives steep & deep,
 -  Stainless steel hardware,
 -  Adjustable, positive trip mechanism,
 -  Welded ring construction,
 -  Fish-attracting colors,
 -  Easy retrieving and rebaiting,


Utilisation de DeepSix
Par défaut, les paramètres sont sur les valeurs habituelles, le lestage est sur la position neutre, il n'y a pas d'anneau, la ligne est du nylon et la vitesse est 2.5 mph. Il suffit donc de déplacer le curseur de profondeur pour obtenir la longueur de ligne nécessaire.