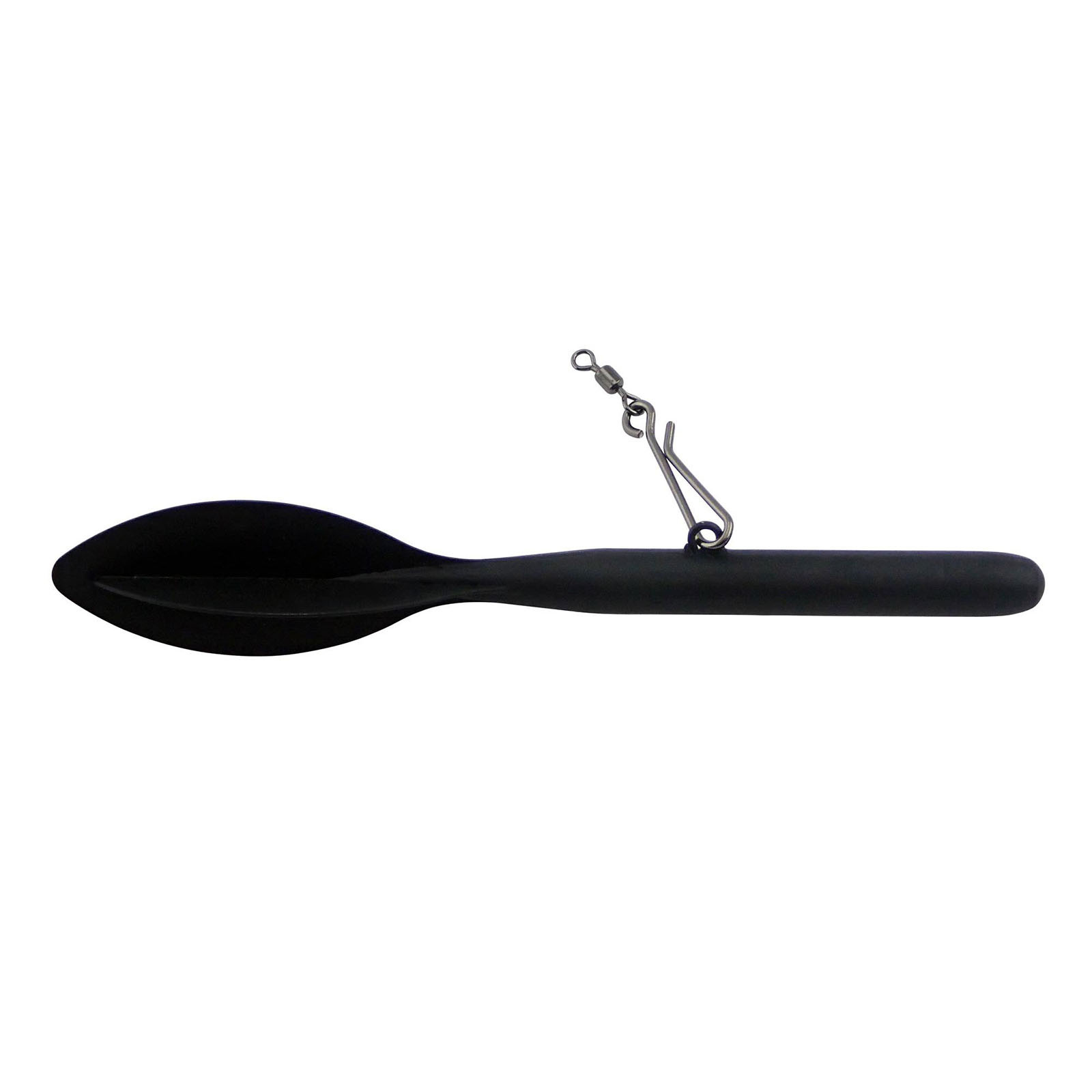 The Torpedo Diver is a troller's tool providing a simple method of lowering fishing line to precision depths while maintaining contact with the lure.  The shape of the Torpedo Diver gives it the efficiency to achieve depths far deeper than would be expected from its weight with minimal drag.  They work incredibly well on their own, but can also be combined with Downriggers, Torpedo Deep Sea Divers, and Torpedo Weighted Steel to achieve even greater depths.
Le plongeur Torpedo est ce que se fait de plus simple pour amener un leurre à une profondeur donnée. La forme de torpille donne un minimum de résistance dans l'eau et pendant le combat. La simplicité du Torpedo permet aussi de l'utiliser avec d'autres dispositifs comme  un down-rigger, de la ligne d'acier de la marque, mais aussi avec un Deep Sea Diver.
Il existe 4 modèles de Torpedo:
le snapper d'une longueur de 5″1/2 allant jusqu'à 30m (95′)
le sharp d'une longueur de 6″3/4 allant jusqu'à  40m (130′)
le musky d'une longueur de 8″1/4 allant jusqu'à  55m (165′)
le cuda d'une longueur de 9″1/2 allant jusqu'à  70m (200′)
La table de profondeur indique de plus que la profondeur atteinte dépend du type de leurre et de sa résistance à l'eau, ce qui est une vérité universelle.
L'app permet de tenir compte de tous ces paramètres de manière simple et rapide.